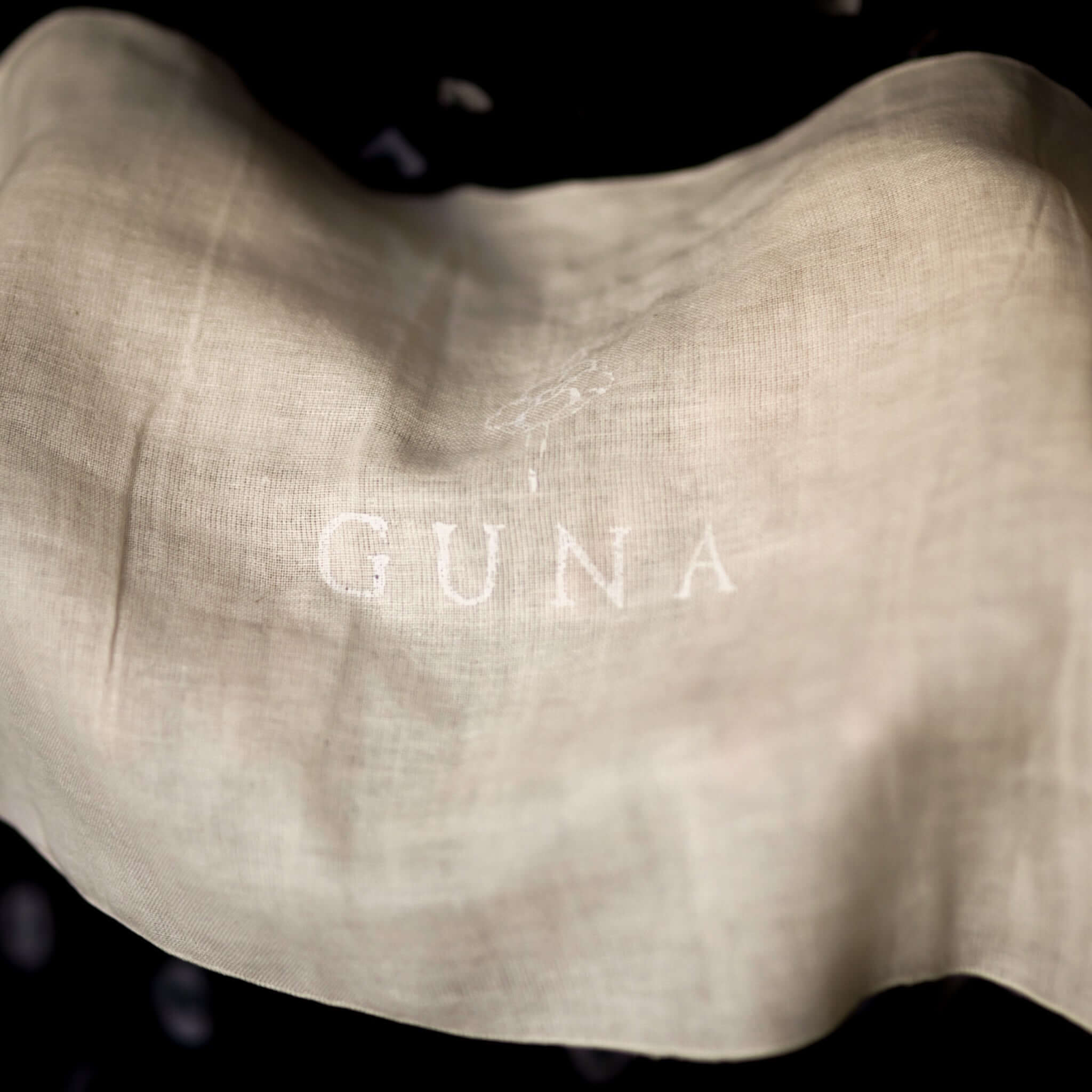 Neroli Water, Organic Jojoba Oil
Ultra-soft cleansing cloth
These muslin washcloths are ultra-soft and durable, made from unbleached double-gauze Indian muslin. They can be used as an alternative to disposable cotton pads, giving you a more sustainable option for your skincare routine. Endlessly useful, they are perfect for oil-cleansing, to use with Micellar Water, as a steam cloth to open pores and relax muscles, in the bath as a washcloth for your face and body, or on babies and sensitive skin.
Ultra-soft, unbleached and gentle on skin
Light and quick-drying, perfect for travel or home
Sustainable alternative to disposable cotton pads
Muslin (mulmul, or jamdani) has been prized as one of the finest and softest textiles for thousands of years. Originating in Bengal, it was traded across the ancient world. The Periplus of the Erythraean Sea, a Greek manuscript from around the 2nd century BC, outlines how muslin was exchanged with Arab and Greek merchants for ivory, tortoise-shell and rhinoceros horn.

The Mughals elevated the craft to its highest point in history through royal patronage, and described it as "baft-hawa", woven air, and "shabnam", evening dew. Following the 1757 Battle of Plassey, British colonial policies almost destroyed India's entire muslin industry through exploitation, protectionism and deindustrialisation. Today, there are efforts to revive the industry across Bengal (in both India and Bangladesh). Our muslin washcloths are part of this incredible history as well as present efforts to revive the craft.
TIPS AND TRICKS
How-to
• Fold the washcloth to create a thicker corner or section. Apply Micellar Water to the washcloth and wipe across your skin to cleanse and remove makeup. Repeat to double-cleanse.

• Use it with Soma Face Oil or Maya Treatment Balm as part of an oil cleansing routine. After massaging Soma or Maya into damp skin, use a saturated washcloth to gently wipe dirt and makeup off.
• Hold the washcloth under hot water and use it as a steam cloth after cleansing to open pores.
• Use it in the bath, massaging skin and removing dead skin cells on your body as you soak. Add Kosha Body Oil for a nourishing cleanse.
• Use it on babies and children.
• Wash your washcloths once a week in warm water.
Ingredients
Key Ingredients
These days, many Micellar Waters add alcohol to their formulas which unfortunately dries skin out, defeating the purpose of this gentle cleanser. We use a base of Neroli (Orange Blossom) Water, which not only benefits skin but smells beautiful.
Full Ingredient List
Citrus Aurantium Amara (Neroli) Flower Water, Coco-glucoside, Aqua, Sodium Levulinate, Sodium Anisate, Simmondsia Chinensis (Jojoba) Seed Virgin Oil*, Glycerin (Vegetable)*, Potassium Sorbate

*Certified Organic
All of our products are natural, non-toxic and cruelty free.
FAQ
How long do they last?
Muslin is both strong and soft. If you take care of your washcloths, you'll be using them for years. Put them in a gentle wash cycle or wash by hand once a week and ideally air dry them.
What else can I use them for?
Washcloths are incredibly versatile. Aside from skincare, you can use them for cooking. Wash one of your new washcloths and reserve it for the kitchen. You can use it to strain yoghurt, make a spice pouch for stocks, and anything else that calls for muslin.