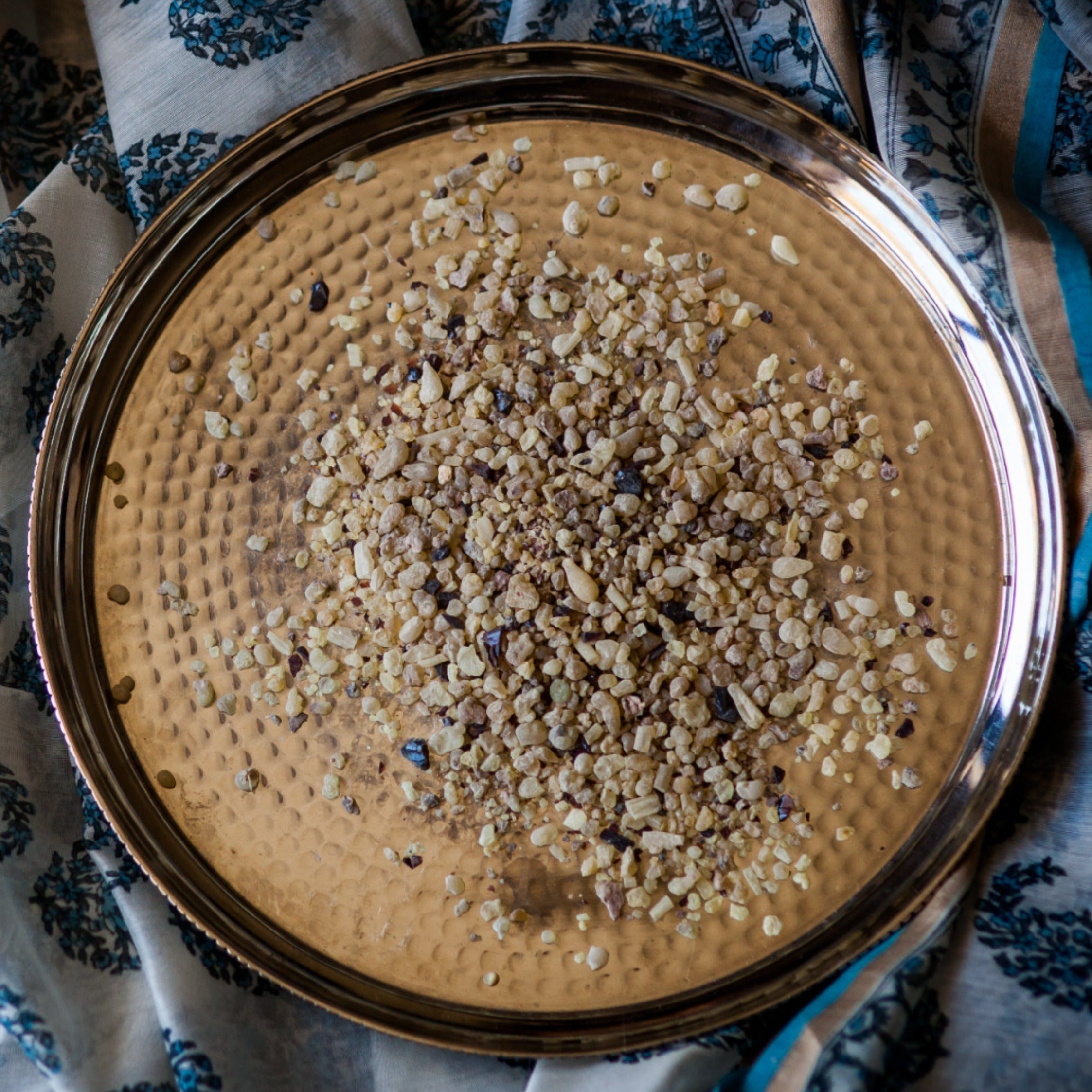 Cleanse
Indulge in a ritual thousands of years old with Guna's custom resin incense. One of the oldest form of aromatherapy, incense resin creates a perfumed smoke that permeates the space, leaving traces of its scent in fabric, hair and furniture. Guna makes a signature blend of Frankincense, Myrrh and Benzoin resins to create a warm, inviting scent.
Use resin incense when you want to pause and mark the moment.
100% Natural Fragrance
Guna's incense is made with pure resins, straight from the source.
Resin incense has been used for at least 5000 years, originating in the Arabian Peninsula. Frankincense, the oldest resin, has always been associated with cleansing: homes, spaces, energies and bodies.
TIPS AND TRICKS
How-to
Incense resin creates a highly fragrant smoke, which can be used to cleanse and perfume a space.
Light a piece of charcoal and place a few pieces of resin on top. They'll start to produce smoke as they heat. Keep adding a few pieces at a time, until the charcoal has totally turned to ash.
Ingredients
Brass
Guna's incense censers are made from brass. Brass has been used in India for over four thousand years, from the times of the Indus Valley Civilisation.

Our brass censers are hand-etched with geometric designs and can be used for different purposes, including incense cones and sticks, and tealight candles.
Ingredients
Signature blend of Frankincense, Myrrh and Benzoin gums.
Guna uses no synthetic fragrance so our candles are pure, potent and free from nasties.
All of our products are natural and non-toxic and cruelty free.